Bluebird Vintage Guitar Straps was founded in early 2017 in Europe, the Netherlands.
The main reason, we are musicians and guitar collectors first. And when we were often told by our fellow guitar addicts that there wasn't a brand that makes real and unique handmade vintage guitar straps, straps that compliment the instrument…. The idea for bluebird was born. - Every guitar deserves a stunning strap.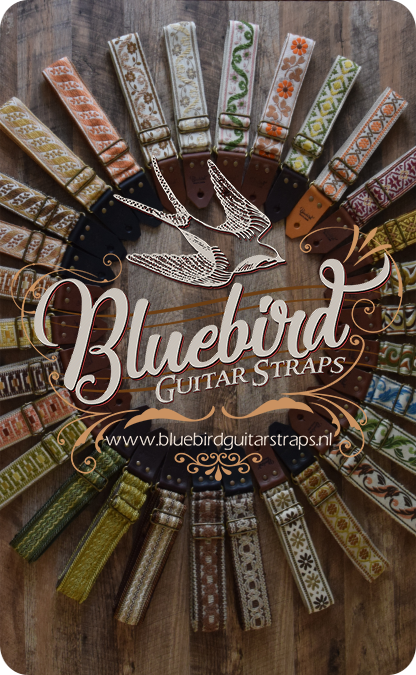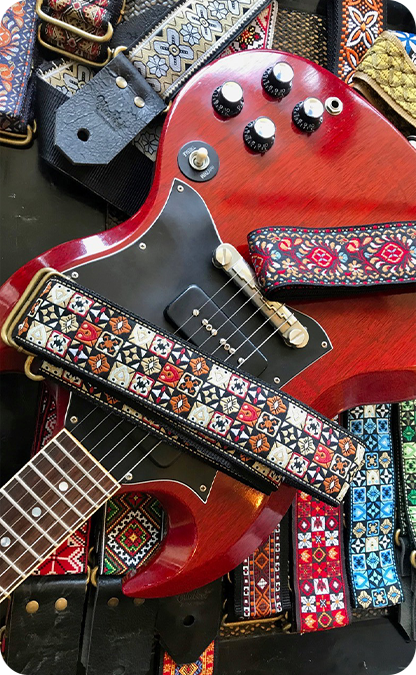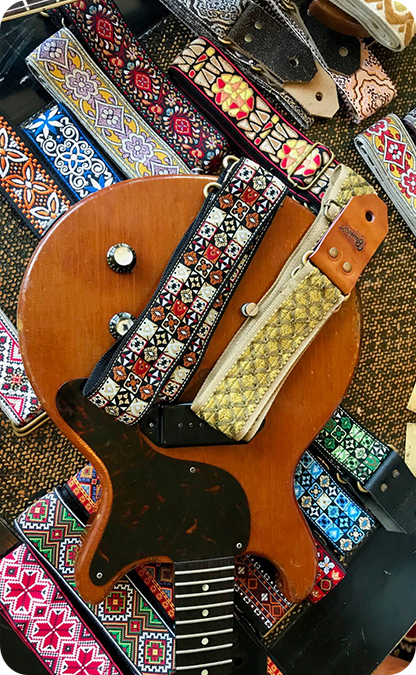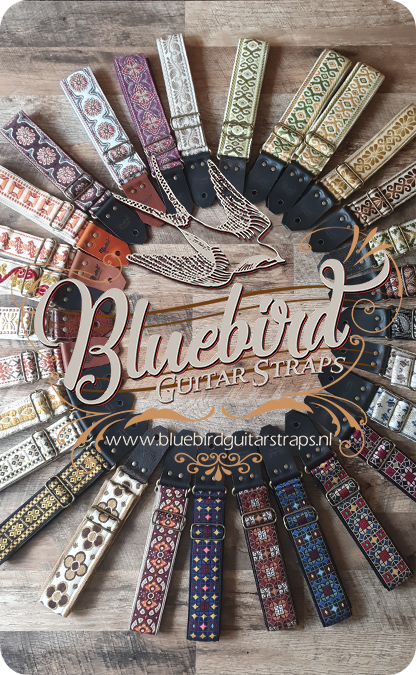 Our mission was, to put out a product that your will instantly recognize as a Bluebird Vintage Guitar Strap.
- Truly handmade Vintage straps
- No mass production
- High-end quality materials
- Genuine Leather Strap ends

We Started with making small numbers of straps, and sold them in a store located in region The Hague. Before we realized it, we were selling more and more straps. People started to recognize and talk about bluebird straps, even across the border. The demand got so high that we needed to "step it up" and we launched the bluebird Webshop in that same year.



Bluebird guitar straps are made of vintage jacquard trims from the 60's & 70's. These trims were carefully selected for their unique patterns and colors, which give each Bluebird strap its own character and charm.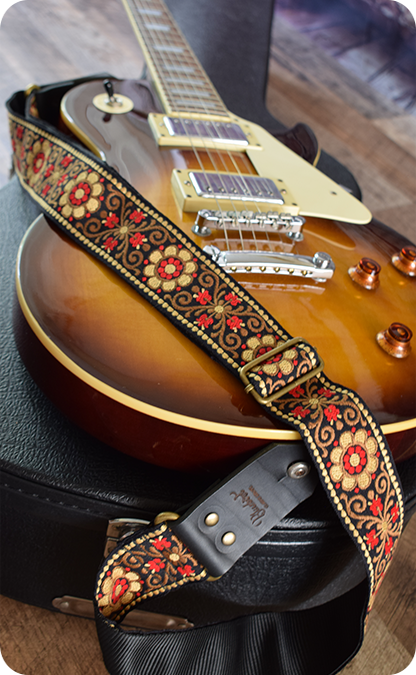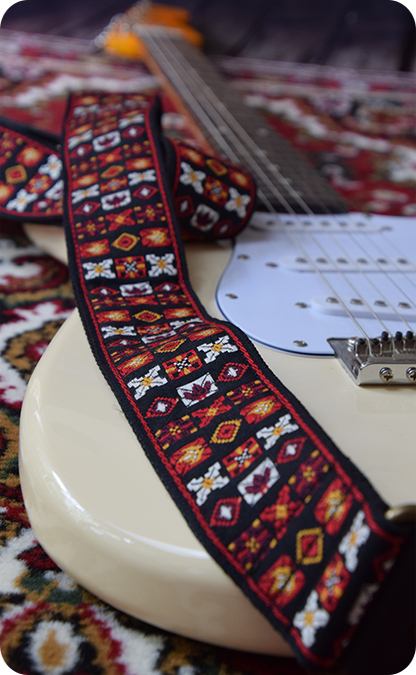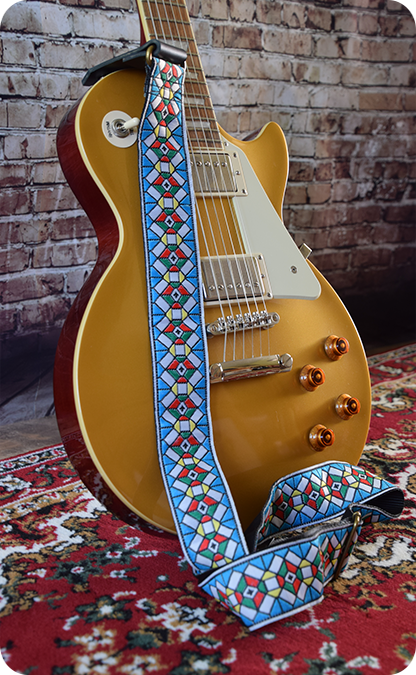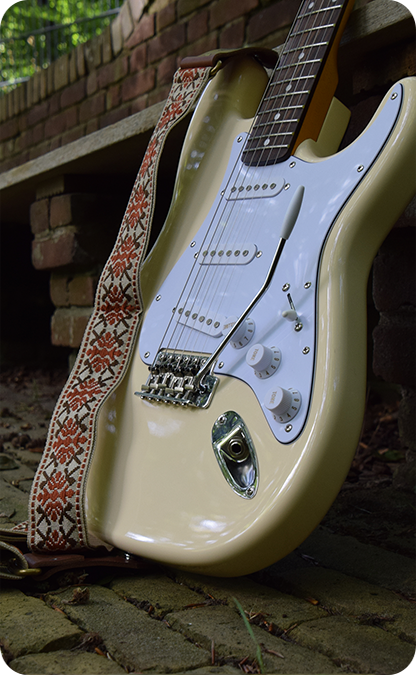 With a wide range of colors, designs, and materials available, you can find a strap that not only matches your guitar but also reflects your personal style. Whether you're a professional musician or a casual player, a Bluebird strap can help you stand out on stage and make a statement with your instrument and performance.




The process of making our Bluebird vintage guitar straps is not that much of a secret or mysterious.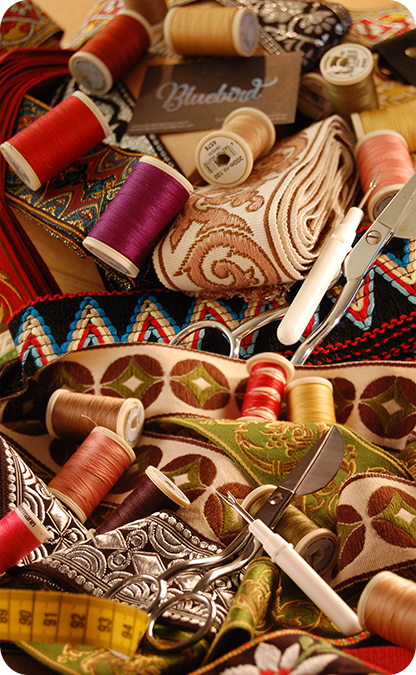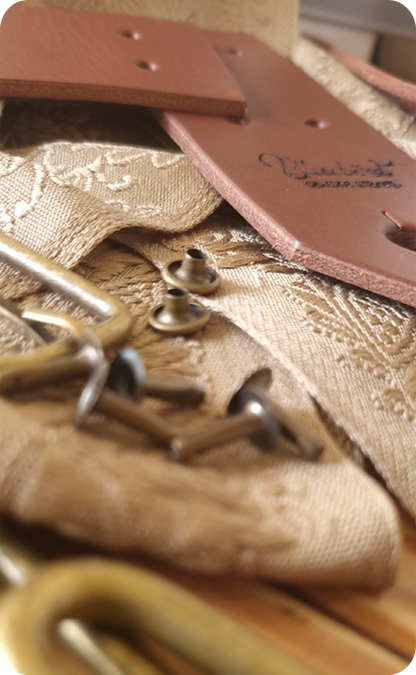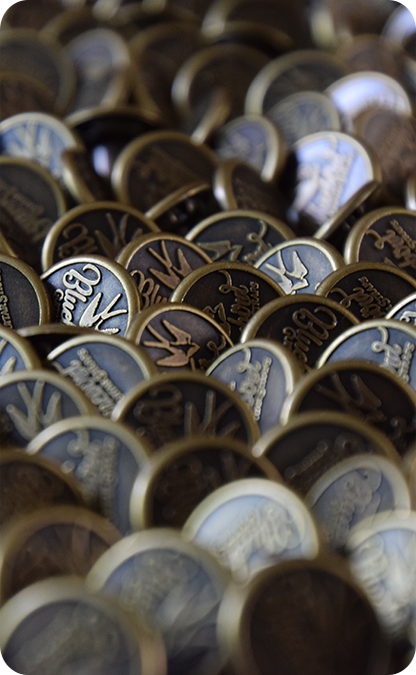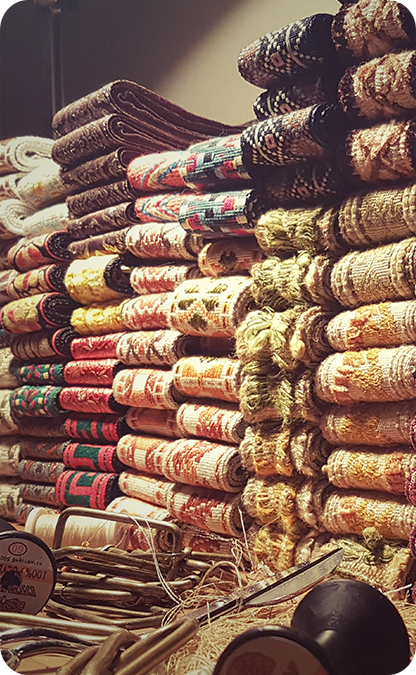 Using authentic cotton matching sewing thread instead of nylon or polyester is one of the factors that sets Bluebird guitar straps apart from others.
This not only ensures an invisible stitching line on the jaquard trim, but it also reduces the risk of cutting into your skin. This attention to detail and commitment to quality is just one of the many reasons why Bluebird guitar straps are a top choice among musicians.

Futhermore Bluebird guitar straps use high-quality saddle cowhide leather for their strap ends. This type of leather is known for its durability and longevity, which ensures that the straps can withstand frequent use and the wear and tear that comes with it. The leather is available in several colors, (aged) black or brown, cognac, and natural. With the durability and comfort of Bluebird guitar straps, you only have to focus about your performance.




We'd love to see you in action with your guitar and your bluebird strap, and what better place to share this online with all your friend, fans an fellow musicians. So we encourage you to share any photo or footage of your performance with us. So we can help you grow you audience together.
#bluebirdguitarstraps #bluebirdstraps and @bluebird.straps

In addition, we are always on the lookout for talented musicians to join our community and become a Bluebird endorsed artist. If you are interested in becoming an endorsed artist, please reach out to us with your information, and we'll be happy to discuss the possibilities. As a Bluebird endorsed artist, you'll have access to exclusive benefits and opportunities, such as discounted, exposure on our social media channels, and more. We believe in supporting and empowering musicians, and we would love to have you be a part of our growing community.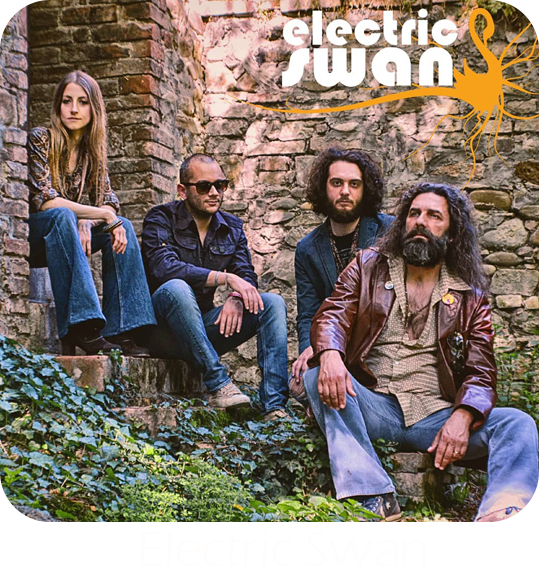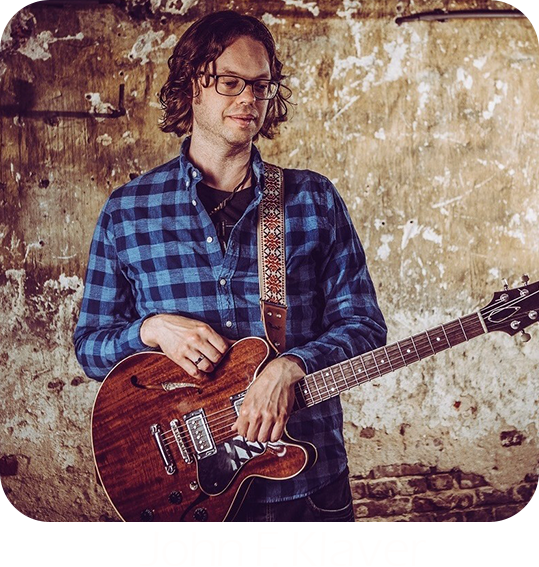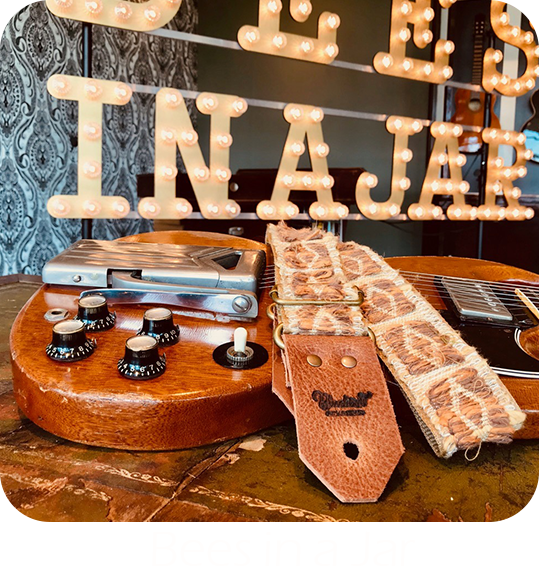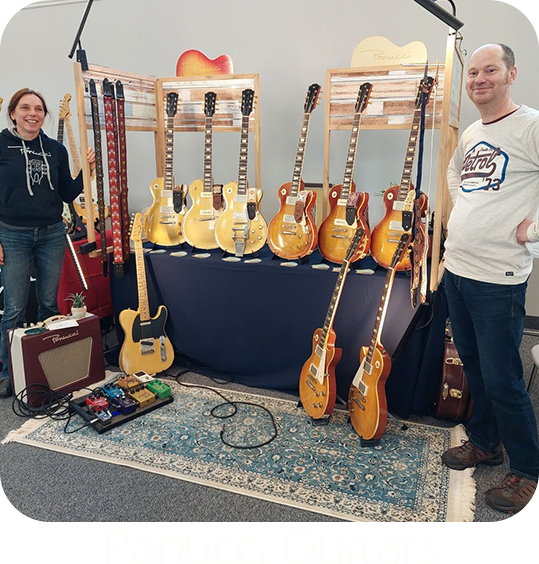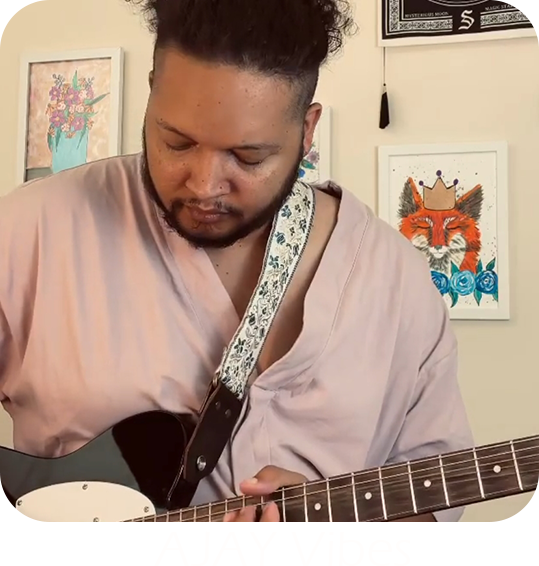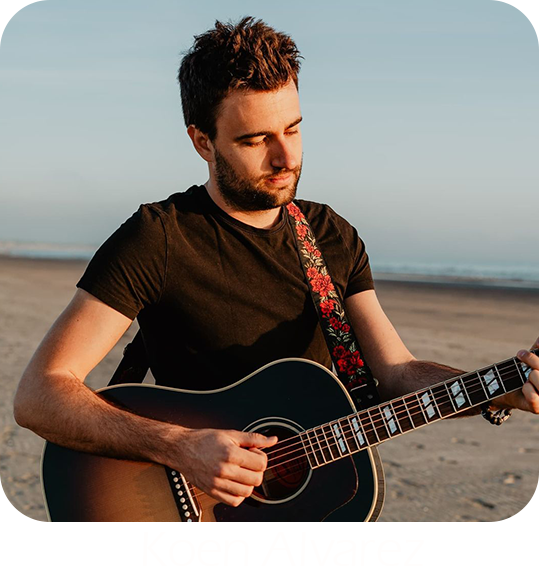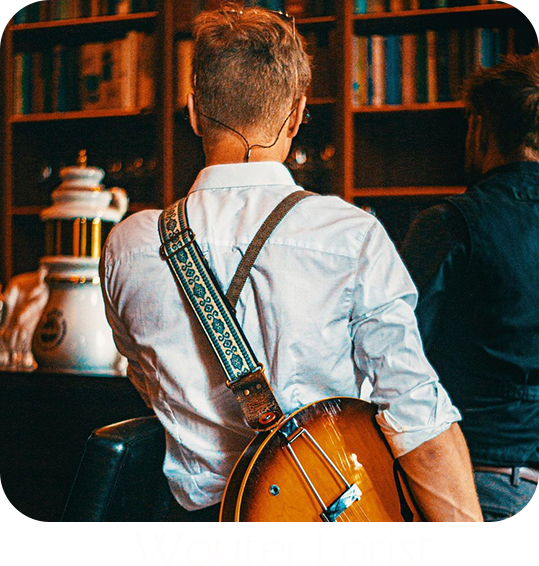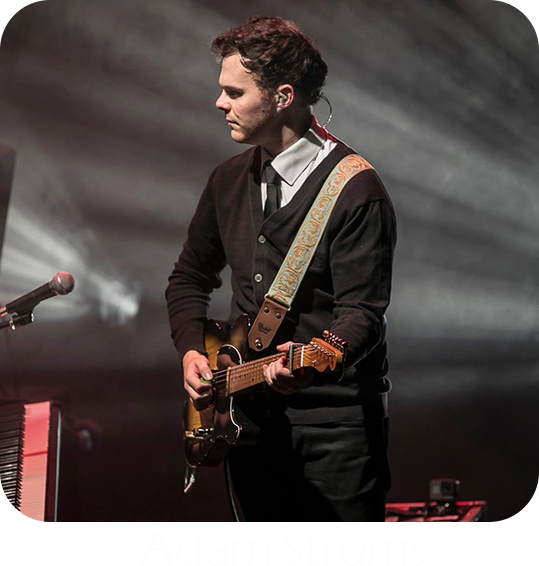 We are thrilled to announce that Bluebird will be attending various events throughout the year, including the upcoming Vintage Guitar Event in Veenendaal. If you're a guitar addict like us, this is the perfect opportunity to meet us in person and see our Bluebird guitar straps up close. Our team will be available to walk you through our latest designs and show you the quality of our materials and craftsmanship.
We'd love to chat with you about your music and guitar collection. If you're not bringing your guitar, make sure you bring pictures so we can get you our perfect match and answer any questions you have about our straps. We look forward to meeting you in person and welcoming you into the Bluebird community.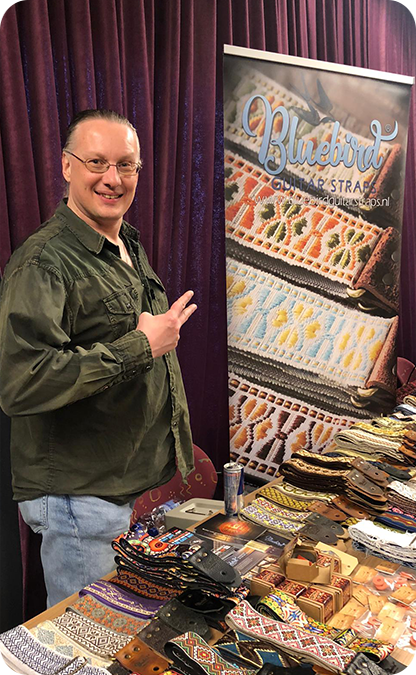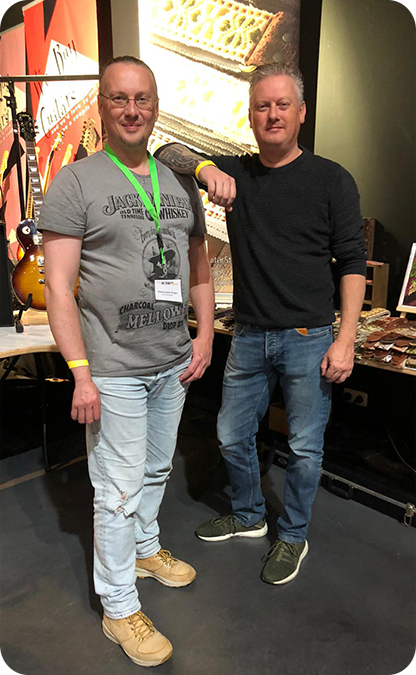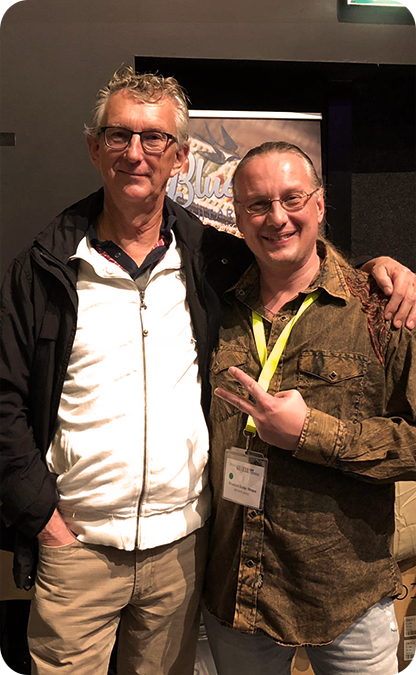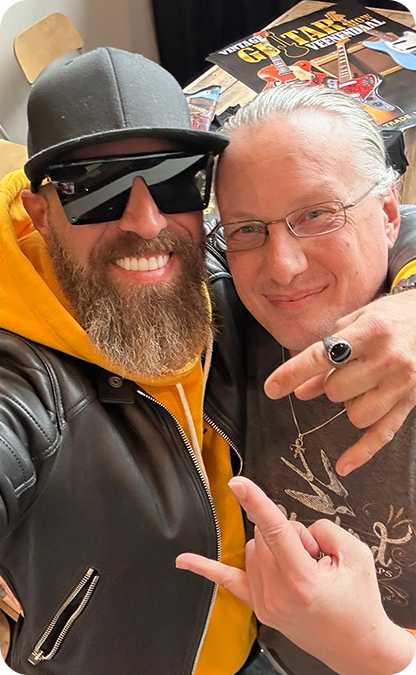 Don't miss out on the chance to upgrade your guitar performance with Bluebird Guitar Straps.
GET YOUR PERFECT MATCH TODAY!